Magick Au go goCourse for Magick & Spiritual Transformation
Step Into Your Personal Power & Divinity
Word around the spiritual grapevine is that many of you are going to start need some solid guidance in tapping into your supernatural gifts. I believe anyone can tap into these gifts with work and dedication, which is why I haven been driven to put this magical series together. Magick Au Go Go is a series of classes that spirit guided me to put together about magick and spiritual transformation. This is ancient knowledge and it is your divine right to know these ways. It is my honor to use the gifts that I have been given to light the path for those who are searching for magical guidance and spiritual transformation.
Magick and spirituality are natural and practical channels to enhance our lives. I believe that alchemical transformation must be looked at holistically. A healthy mind, body, and spirit will help you raise your vibration, so you can work your magick more efficiently. In this Magick au GoGo course, you will be guided with practical ways to tap into your supernatural gifts. Over time, you will develop meaningful relationships with spirit, your ancestors, the elements, & deity through sacred ritual and practical daily habits. The goal is to shift your energetic alignment to suit your highest good. That's spiritual alchemy, my friends. When you are fully aligned mind/body/spirit, you will start riding the waves of divine synchronicity. This can help you gain prosperity in all aspects of life: work, love, mental and physical health, money, manifestation, relationships (friends/family/romantic). Once you catch the waves of divinity, life becomes a hell of a lot more magical. You will have the power to tap into a field of infinite possibilities from infinite source. This is when the impossible becomes possible. This is "The Field" of miracles.


Here are some of the practices that I will be teaching in this series:


-The art of sacred ritual and how to make it your own. (Casting a circle, calling in the 7 directions, magical crafting, creating an altar, setting sacred space, working with the 4 elements, etc)
-Energetically and spiritually cleansing your self and your home & protecting yourself against negative energies and psychic attack.
-Practical and magical ways to help raise your vibration while alleviating stress, anxiety, and depression.
-How to connect to our plant homies. Working with herbs/flowers/resins/plants on a practical, magical, and spiritual level.
-Healing and strengthening relationships with your higher self, ancestors, spirit guides, and guardians. Shout out to your spirit fam. They're rooting for y'all.
-Practical breathing exercises for healing and connecting with spirit.
-Powerful energetic and spiritual healing modalities that you can work for yourself and others.
-Shadow work.
-Connecting with your own patron deities and ascended masters.
-Vibing with crystal allies. Stones and crystals to compliment the course work & your lifestyle.
-Diet tips and recipes to help strengthen your intuition and raise your vibration.
-Healing and strengthening your energy centers (Chakras) including the 3rd eye.
-Cultivating and nourishing your supernatural gifts. (clairvoyance, clairaudience, clairsentience, claircognizance, etc )
-Forms of divination and finding the right tools for you.
-Connecting to your true purpose and highest good.
-Divine integration and Miracle Consciousness.
7 Chapters – 7 Keys
There are 7 chapters of this course in Magick and Spiritual transformation. At the beginning of each chapter there will be an introduction video to the course material, and a guided "activation" meditation to help ground the energies of the course. I will also include bonus video classes for magickal crafts and specific rituals to compliment the work. At the end of the chapter, there will be a follow up and live journey with an initiation to honor and solidify the energies put into the course. With each initiation, you will receive a key to further unlock your own divinity.
I will be including a pdf handbook of the course material here.
Pay What You Can
Times are tough, but I know the importance of making this sacred knowledge available to everyone willing to put in the work, regardless of their financial status. I've seen similar courses with activations for over $3k. I'm not knocking those more expensive courses, I just know that there are people who need solid guidance who just cant afford that much. So I'm setting this up as a "pay what you can" series. I'm inviting anyone to donate what you can, whenever you can as the series progresses. I don't want anyone to feel lesser than, if they can not afford these courses. Donations will go toward allowing me to continue making these classes while sustaining a living. I trust that allowing a pay what you can system will work to benefit us all.
You can donate with: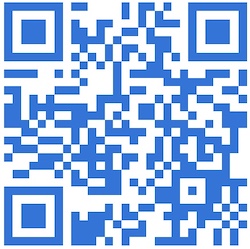 May these words bless you on your journey. Ashe and so it is.